Yesterday I began to turn my thoughts back to my US stamp collection. Now my personal collection is set up to start in or around 1900 and go until 1960. In my opinion these are some of the most beautiful stamps that are affordable to the average hobby collector (recall I am a hobby collector not an investment collector). Over the last year I have worked toward collecting this era and have a stock book full of material laid out in order by date of issue.
Looking back at some of our older thread to gain idea on album pages i ran across a thread titled
On line album pages
and the very first link we put up was from a member named
philatelius
who runs a great site with a TON of free album pages at
philosateleia
. No this man (Kevin Blackston) has an incredible site over all and the pages he generates are simply stunning. If you are a collector of US stamps this is a must visit site not just for the pages (send the man a donation for all his hard work) but for the wealth of information that Kevin has to share with the world.
After obtaining the desired pages for my collection, I laid out a plan with my wife and kids (oh yeah, they collect also and love to help big Bear work on his stuff from time to time). My wife put the pages back in the order they should be in (sooner or later I will figure out how to set up my printer!!) and my oldest girl at home found the perfect binder, while the little one decided on how to work on making the mounts (we make our own and will post a detailed how-to soon).
Now i just need to wait for the page protectors to get stocked (must be acid free archival only!) and we will begin construction of the actual album.. I am so excited.
Interesting thought - I wonder what peoples favorite set of stamps are? Perhaps a topic for a new thread at Stamp Bears?
Mine? You want to know what my favorite set of stamps is? Oh that is easy mine is the "Gingerbread" set of 1901-1907. They are listed as Scott numbers 300-319 (only 300-311 shown)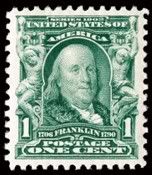 Scott # 300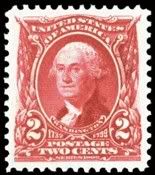 Scott # 301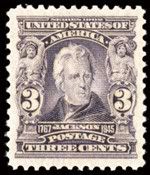 Scott # 302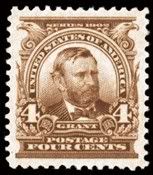 Scott # 303
Scott # 304
Scott # 305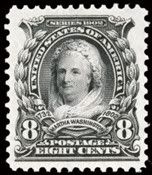 Scott # 306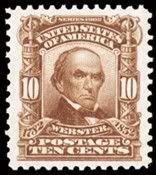 Scott # 307
Scott # 308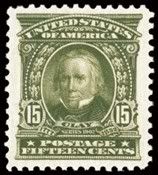 Scott # 309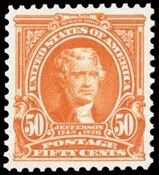 Scott # 310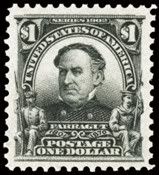 Scott # 311