As usual during an ongoing competition an unusual stamp popped up and sparked a wonderful conversation about is origins and purpose.
The stamp responsible?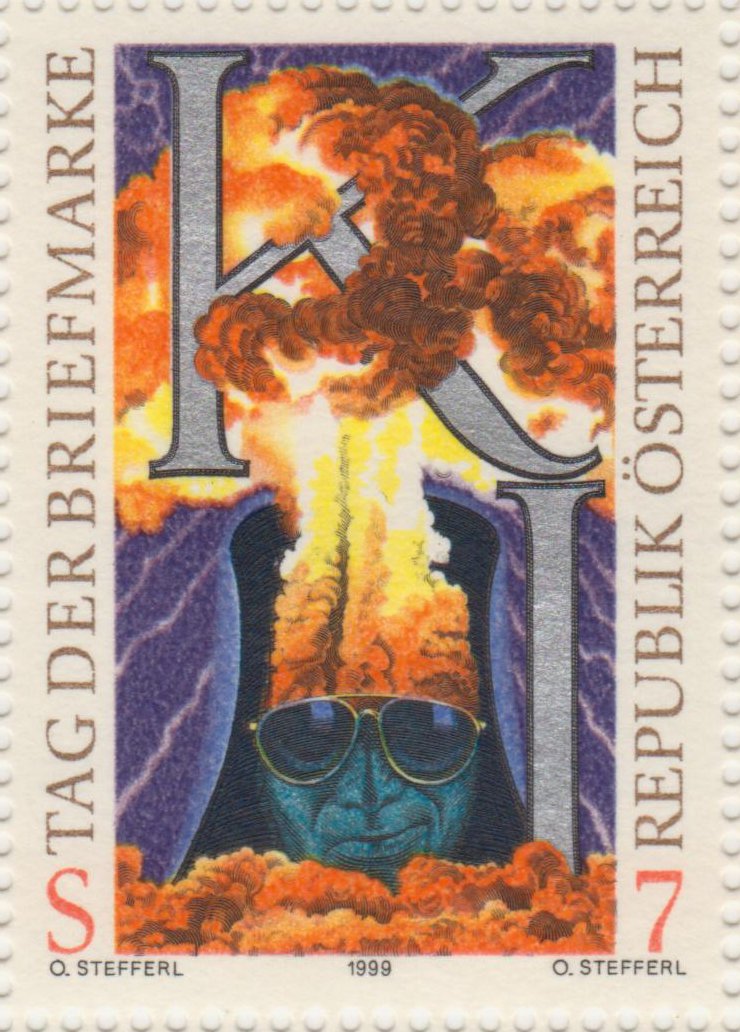 This stamp was posted by member Butterflies and the seemingly innocent statement
I love this Austrian stamp, though I still don't know what is depicted.
In true Stamp Bears fashion member Gordon Lee responded with a great deal of information
Starting May 29, 1991 the first stamp in this drawn out set of Stamp Day stamp displayed the first letters of the words "Briefmark" and "Philatelie," a "B" and a "P." This 7 + 3 schilling stamp (Scott B357) was followed the next five years, during May, by five more Semi-Postal Stamp Day photogravure and engraved stamps -- an "R" and "H", an "I" and "I", an "E" and "L", an "F" and "A", and "M" and "T."
.
Austria continued this series with standard postage stamps on May 9, 1997 with the "A" and "E" stamp (Scott 1725) and followed the consecutive Mays with Scott 1765, 1791 (our winning stamp), and 1818.
Now this for a general novice would have been plenty to digest, BUT not for our members.. MORE had to be shared and learned..
And thanks to the diligent work of these two gentlemen we now have a detailed showing and explanation of this wonderful set at
Austria Stamp Day Stamps
.
Man I love this hobby.. I mean where else can you learn something new LITERALLY every single day?
Happy Stamping!!
Bear